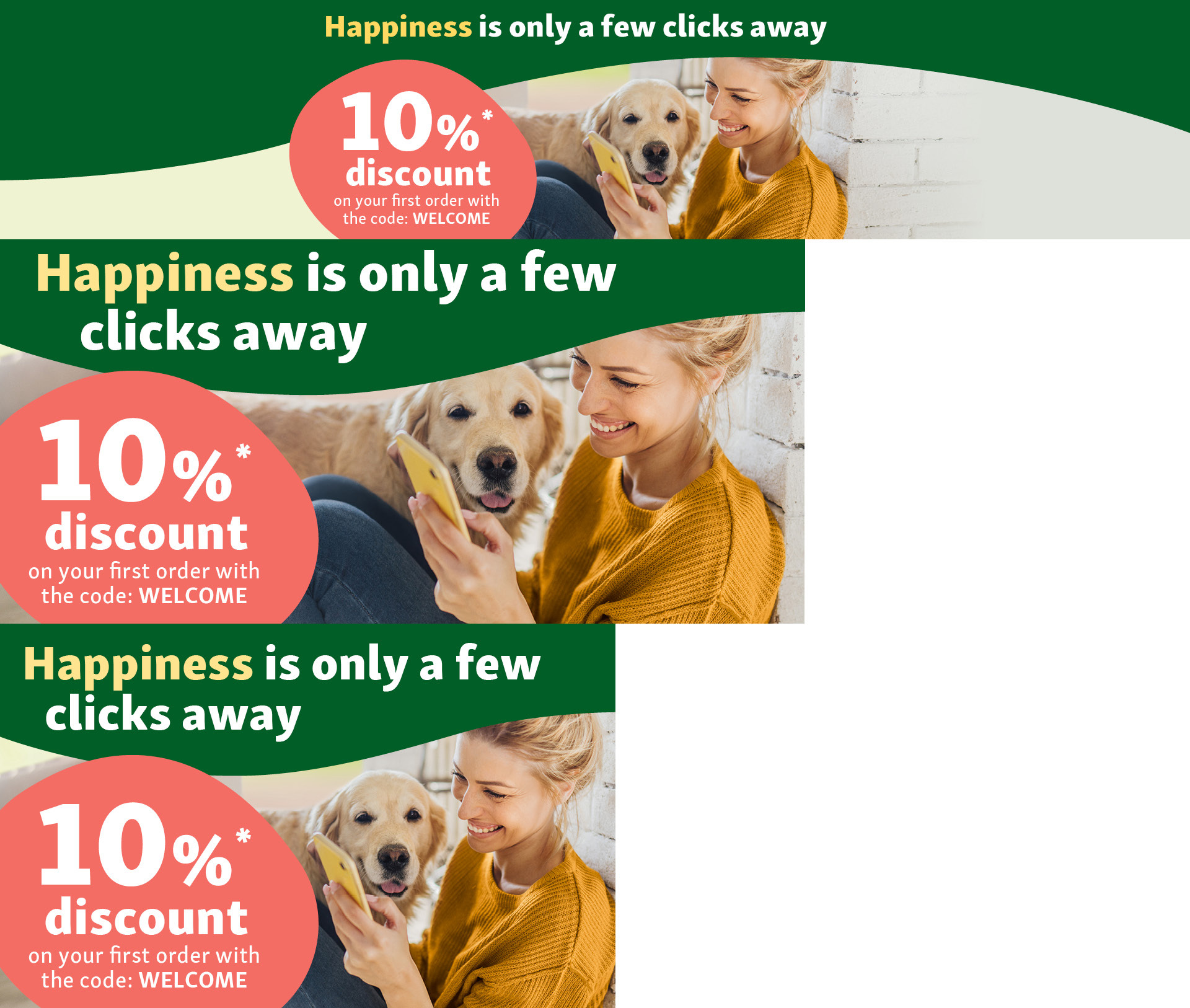 First time visiting our shop? Get your 10% discount
Is this the first time you have visited our Maxi Zoo online shop? Buy your pet's favourite products and receive a 10% discount* on your first purchase. The voucher is valid for orders over €25. Click the button below to add the voucher automatically in your cart or use the discount code WELCOME.
Why you should shop with Maxi Zoo online:
30 Days' free returns

Free delivery by DPD for purchases over €49

Choose from over 5,000 products

Safe and convenient payments
Have fun shopping!
*Valid for orders over 25€, excluding cat litter, DVDs, books and magazines.
Take a look at our assortment
Your benefits
Free shipping for orders over €49