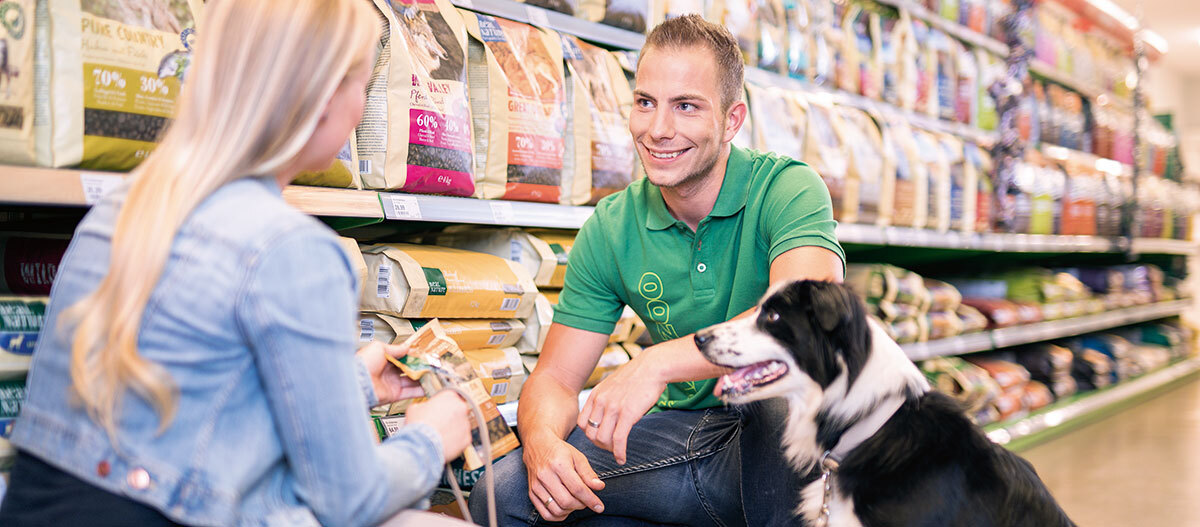 Where pets are family - our services in your store
In 29 stores across Ireland, we offer a huge selection of products, expert advice and many attractive services for you and your pet. See for yourself and visit us in a store near you. We look forward to your visit.
Our services in all Maxi Zoo stores
At every Maxi Zoo store, you can look forward to getting to know our skilled staff, who put your pet's welfare first, and a wide range of services designed to make your shopping experience a relaxing one in a friendly atmosphere.
Expert advice Benefit from over 15 years of pet expertise, advice from our trained professionals and free pet guides.

Living the love of animals All pets are welcome in our stores! We also support animal welfare organisations.

Free customer parking All Maxi Zoo stores have free parking.

Payment methods You can pay for your purchase with cash or card.

Gift card Whether it's for a new pet or to treat your furry friend - spread joy and love with the Maxi Zoo gift card.

Returns accepted Maxi Zoo stores are happy to accept exchanges or refunds. Contact your local store for more information on our return policy.

Weigh your pet free of charge We provide special scales in our stores, so you can weigh your pet for fee.

Wide selection Browse through our large range in store: we have a whole host of special products and a large selection of brands.

Attractive prices Maxi Zoo stores have fantastic offers and promotions.

Exclusive Maxi Zoo brands You can find a wide range of products for your pet with our large selection of exclusive Maxi Zoo brands.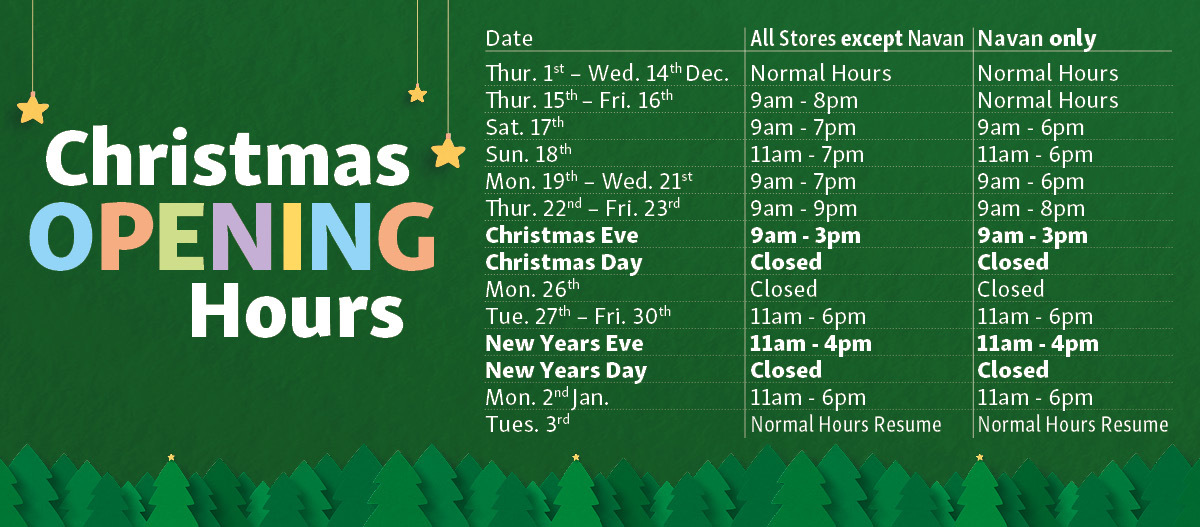 NEW!
Our Opening Hours on Christmas in the different stores!
Special service in your Maxi Zoo store - Dog grooming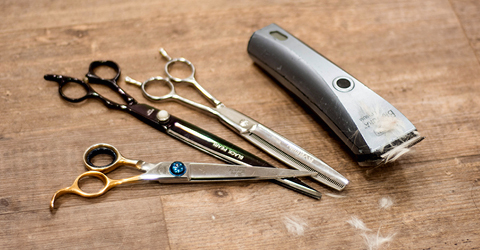 Depending on the type of fur and the condition of the pet, your pet should come to the salon every six to eight weeks on average. With regular and professional care, your pet's coat will radiate health and beauty. So skin problems and felt formations are given almost no space. This is also reflected in the well-being of your animal. We would be happy to advise you on which products and tools you can use to further support care in the salon at home. This service is only available in selected stores: Coolock, Tallaght Belgard, Dundalk, Drogheda, Ashbourne, Mahon and blackpool.
Find your Maxi Zoo store nearby
Visit us in one of our Maxi Zoo stores near you and find fantastic offers as well as our friendly and competent staff, who are always there to focus on your pet's well-being – Maxi Zoo where pets are family.
Do you have questions or suggestions?
Why is the product range different in some Maxi Zoo stores?
I no longer want an item, how do I go about returning it?
Didn't find the information you need? Please contact our customer service, who will be happy to help you.