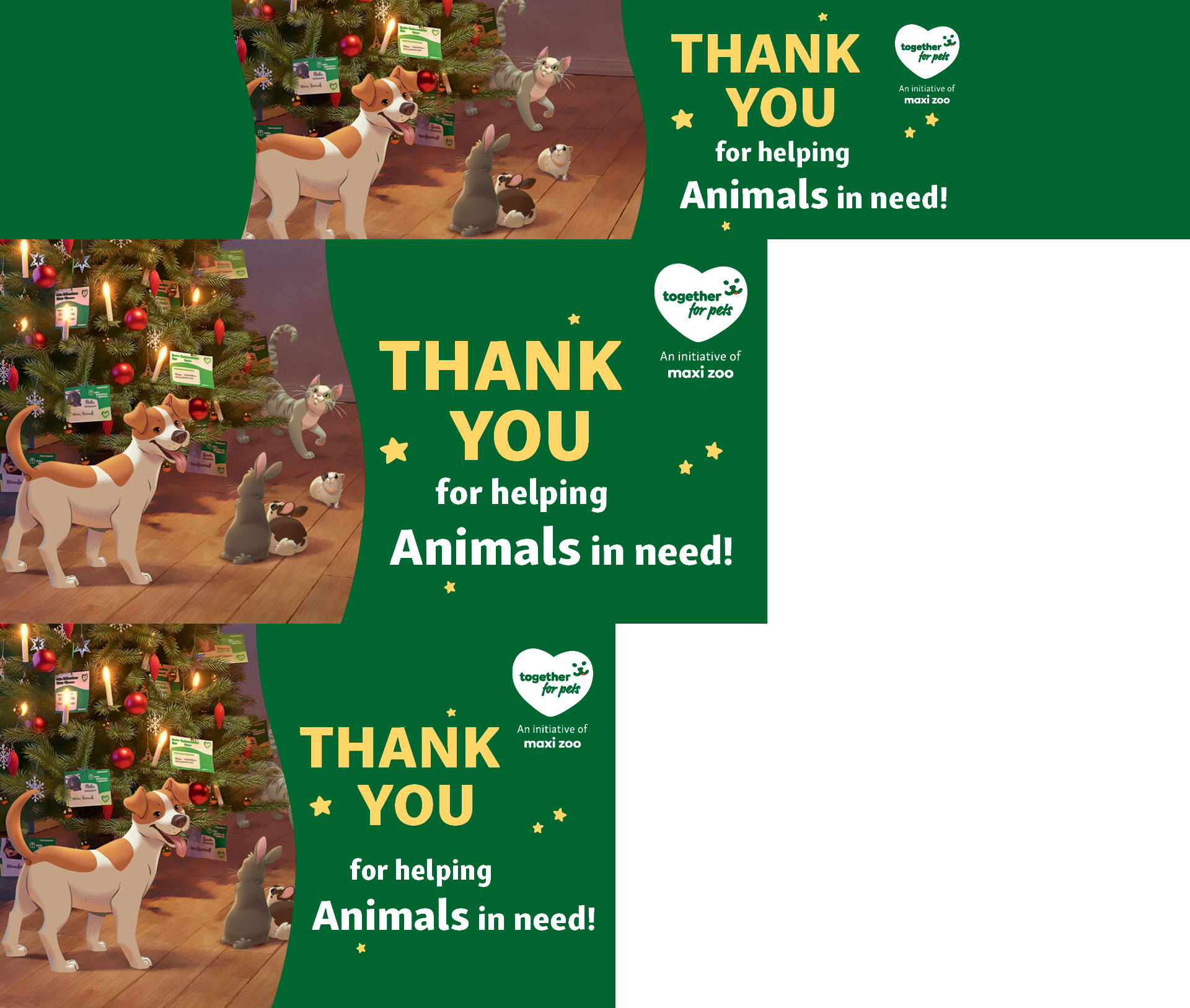 Thank you for granting Shelter Wishes in 2022
Maxi Zoo customers have proven once again that pets are always at the forefront of their minds. Throughout the month of December, customers were encouraged to donate products to animal shelters in their local Maxi Zoo stores as part of our Shelter Wishes campaign.
We are delighted to say thanks to your help we donated over 2000 items to animals in need. The donations included essential items to help local animal charities feed, clean and entertain pets looking for their forever home.
With many animal charities facing in to another year helping less fortunate animals, Maxi Zoo customers can continue to give donations at our permanent donation bins in all Maxi Zoo stores.
You can find your local Maxi Zoo store here.